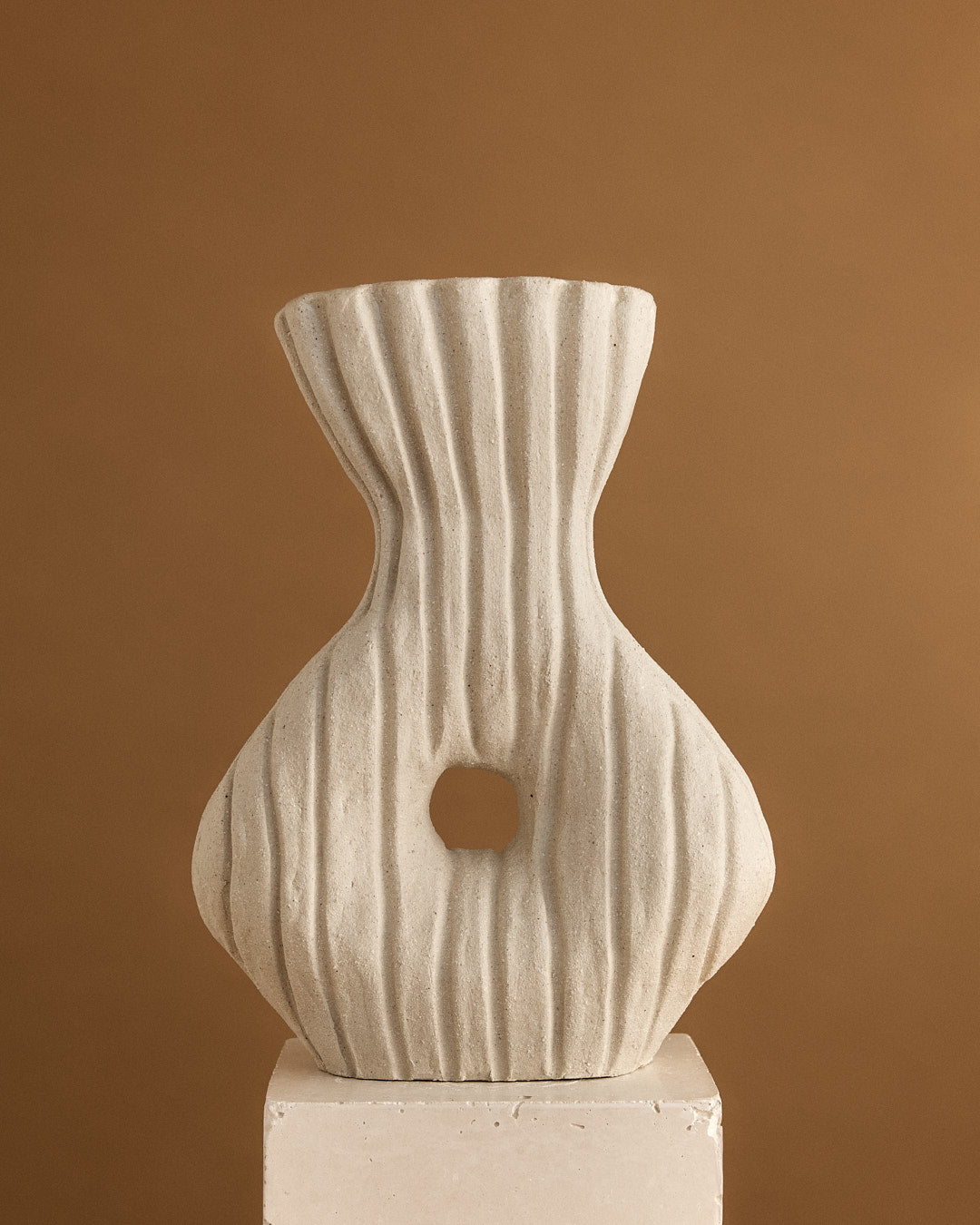 Jezanie Vase
This vase is part of Elena Strohfeldt's Her exhibition collection showing exclusively with Brunswick Street Gallery. 
Harnessing the malleable qualities of clay to convey the states of fragility and robustness–synonymous with the lived female experience–each unique piece starts life as a soft mass, gaining immense strength when fired within the kiln.
Her celebrates women and strength, while exploring personal agency and bodily autonomy.
This piece is one of a kind.
Material: Keane's Special K, glazed inside only. 
Dimensions: Height: 34cm | Width: 25cm (at widest part)

AVAILABLE TO PURCHASE VIA BRUNSWICK STREET GALLERY